Wat is een Aandoening aan het Tandvlees ofwel 'Tandvleesziekte'?
Dit is een ontsteking van het tandvlees. Een van de functies van het tandvlees is het ondersteunen van tanden en kiezen en het beschermen tegen ontstekingen, doordat het de wortels van de tanden en kiezen en het kaakbot bedekt. Wanneer een tandvleesontsteking niet wordt behandeld is dit niet alleen schadelijk voor het gebit, maar heeft het ook ernstige gevolgen voor de gezondheid. Het lastige probleem waar je hiermee te maken hebt, is dat een tandvleesaandoening en enigszins onopgemerkt en progressief verloop kent.
Wanneer het tandvlees zodanig ontstoken is, is het ook niet meer in staat om de steun- en beschermfunctie die het heeft goed uit te voeren, wat kan leiden tot verlies van tanden en kiezen. Ongeveer 38 proces van de Nederlandse bevolking leidt aan ernstige tandvleesontsteking en circa 43 procent van de Nederlanders die boven de 45 zijn heeft te maken met deze aandoening. Tandvleesontsteking komt over het algemeen vaker voor bij mannen dan bij vrouwen. Het kan ook verband houden met diabetes en hart- en vaatziekten.
Oorzaken van Tandvleesaandoeningen
Om het tandvlees gezond te houden is het hebben van een goede mondhygiëne essentieel en moet ervoor gezorgd worden dat er geen overmatige opbouw van tandsteen of tandplak rondom de kiezen of tanden plaatsvindt. Zodra schadelijke bacteriën zich in het tandvlees gaan nestelen als gevolg van de opbouw van tandplak of –steen raakt het tandvlees  ontstoken.
De belangrijkste oorzaak van de aandoening van het tandvlees is, wanneer de ruimte die zich rondom en onder de tanden en kiezen bevindt niet goed wordt schoongehouden. Wanneer dit tandvleesprobleem al eenmaal in een vergevorderd stadium is, het je algehele gezondheidstoestand op diverse manieren kan beïnvloeden. Deze foto hier geeft een schat aan informatie over tandvleesaandoeningen ook wel tandvleesziekte genoemd en de oorzaken ervan.
Symptomen bij Tandvleesaandoeningen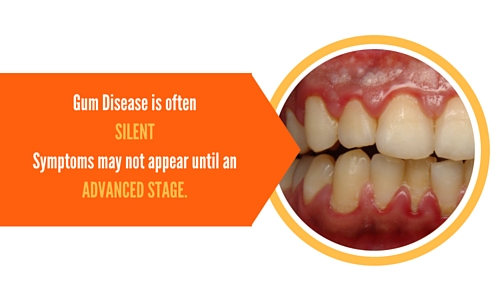 • Aanhoudende slechte adem
• Opgezwollen en extreem rood tandvlees
• Bloedend en dun tandvlees
• Intense pijn tijdens het kauwen
• Tanden of kiezen die plotseling los gaan zitten
• Overgevoeligheid van tanden en kiezen
• Teruggetrokken tandvlees
• Tanden of kiezen die in een keer langer lijken
Factoren die risicoverhogend werken
Er zijn veel factoren die kunnen bijdragen, waardoor je vatbaarder bent voor het krijgen van een aandoening aan het tandvlees. Net zoals bij iedere andere ziekte is het uitermate belangrijk om dergelijke risico's te minimaliseren, waardoor je op de langere termijn een gezonder leven kunt leiden.
1. Roken en tabak pruimen behoren tot de grootste boosdoeners. Het is niet alleen de nicotine die problemen aan het tandvlees veroorzaakt, het is het hele rookproces van begin tot het eind die de mond en kaak irriteert. Nicotine kauwgum heeft wellicht menigeen geholpen bij het stoppen met roken, maar heeft ook menige tanden en kiezen verloren laten gaan.
2. Mensen die aan diabetes lijden hebben een verhoogd risico op het te maken krijgen met tandvleesproblemen. Bovendien als je het eenmaal onder de leden (tanden en kiezen) hebt, verloopt het genezingsproces een stuk trager. Hetzelfde geldt voor auto-immuunziektes zoals HIV en de ziekte van Crohn, omdat ze een nadelige invloed hebben op de celopbouw en –vernieuwing, waardoor het lichaam dubbel zo hard moet werken om de schadelijke bacteriën uit de weg te ruimen om weer gezond te worden.
3. Erfelijke aanleg is ook een van de factoren die een grote rol speelt bij het wel of niet krijgen van tandvleesaandoeningen. Als je weet dat je tot deze risicogroep behoort, dan kan je zelf door goed te poetsen, extra te flossen, letten op wat je eet en drinkt, je een hoop ellende besparen.
4. Zwangerschap kan ook een rol spelen bij het krijgen van aandoeningen aan het tandvlees. De hormonale veranderingen waarmee het lichaam in die periode te maken krijgt, kan het hele evenwicht in je mond en hele gestel op zijn kop zetten. Daardoor wordt je vatbaarder voor tandvleesproblemen.
5. Stress kan vele oorzaken hebben, maar juist in een stressvolle periode heeft het lichaam heel veel moeite om adequaat tegen infecties op te treden en uit te bannen. In eerste instantie uit stress zich in een hogere hartslag en slaapproblemen, maar wordt vaak gevolgd door diverse symptomen en het is een overbekende factor die je  gezondheid aantast.
Stappen om tandvleesaandoeningen te voorkomen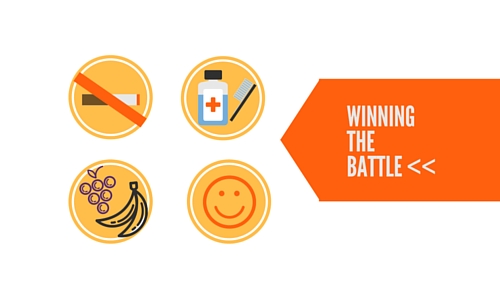 Een van de beste bronnen over tandvleesaandoeningen en het voorkomen ervan is Het Mediacentrum van de WHO voor mondhygiëne. Het volgen van een gezond dieet, niet roken en een gezonde levensstijl erop nahouden zijn de basis voor het voorkomen van tandvleesproblemen.
Het handhaven van een goede mondhygiëne door regelmatig te poetsen en te flossen. Maar ook door bepaalde voedselproducten te eten en in te nemen die het verdedigingsmechanisme in je lichaam een handje helpen, zoals avocado, kurkuma, grapefruit zaad extract en voldoende vitamine C. Zijn dingen die jezelf kunt doen om te voorkomen dat je deze vervelende aandoening krijgt met alle nare gevolgen van dien. En 'last but not least' denk ook aan de afspraak voor de halfjaarlijkse controle bij de tandarts.
Het hebben van een aandoening aan het tandvlees komt vaker voor dan een tandabces of een ontstoken kies of tand; het weten hoe je dit probleem kunt voorkomen is essentieel voor het behoud van gezond tandvlees en daarmee ook je tanden en kiezen!
https://dental365.nl/wp-content/uploads/2019/07/Dental365_500px-300x60.png
0
0
Sivan vigder
https://dental365.nl/wp-content/uploads/2019/07/Dental365_500px-300x60.png
Sivan vigder
2017-09-19 19:03:28
2017-09-19 23:21:04
Tandvleesonsteking en tandvlees aandoeningen