Call a real person!
Available 24/7 - 365 days a year
Dental365 Emergency Dentists in
Amsterdam, Apeldoorn, Breda, The Hague, Deventer, Rotterdam, Dordrecht, Eda, Gouda and Zeeland
More than 185,000 Patients
Succesfully treated since 2015
Covid-19 Restrictions
There are no restrictions at this time!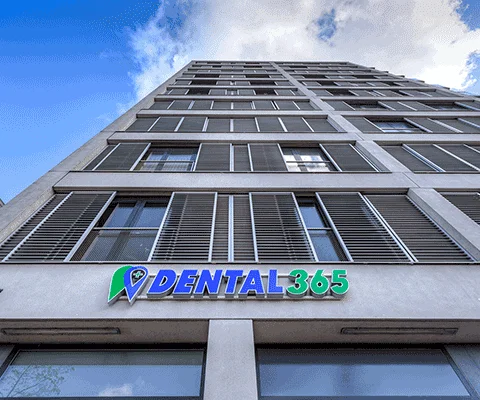 All times are standard, if necessary we scale up in the opening hours.
Tuesday
17:30 - 23:00 uur
Wednesday
17:30 - 23:00 uur
Thursday
17:30- 23:00 uur
We are here for everyone! Whether you have an own dentist or not. Your dental emergency is our concern.
Per Dental365 location there may be different rules. You can read these on the individual location pages.
Dental365 has 10 clinics. At the moment you can visit the following locations for consultations and dental emergencies;
How much does an emergency dentist cost?
The costs of an emergency treatment are equal to the costs of a regular dental treatment. The maximum dental rates are determined annually by the NZa (Dutch Health Care Authority) and are revised annually. You pay no more or less with us than you would pay at your own dentist for the same treatment.
In the evening starting from 18:00 PM till 08:00 AM, also in the weekend (Saturday and Sunday) and during the official holidays, there are surcharges, also determined by the same NZa. Inform about these surcharges when you make an appointment.
We cannot determine on the phone what the exact cost of your treatment will be!
You have an emergency or an acute pain complaint with or without direct cause. Because you have to pay immediately we understand very well that you want to know in advance where you stand in terms of costs. However, over the phone we cannot immediately diagnose what the problem is. Therefore, your situation must first be medically assessed by one of our emergency dentists on site. Without this medical assessment, we cannot give an exact cost over the phone. Ultimately, the costs also depend on the type of treatment needed at that moment. However, we can give an indication.
Costs
For certain treatments, for example if you urgently need an initial root canal treatment (also called endo-start), these costs can be higher. It depends on the difficulty and the time required by the dentist. We work according to the rates set by the NZa (KNMT)
How and when the costs are paid?
In case you are not a registered patient, you must pay your invoice for emergency treatments directly by debit or credit card (We do not accept American Express). We do not have any change in case you want to pay cash.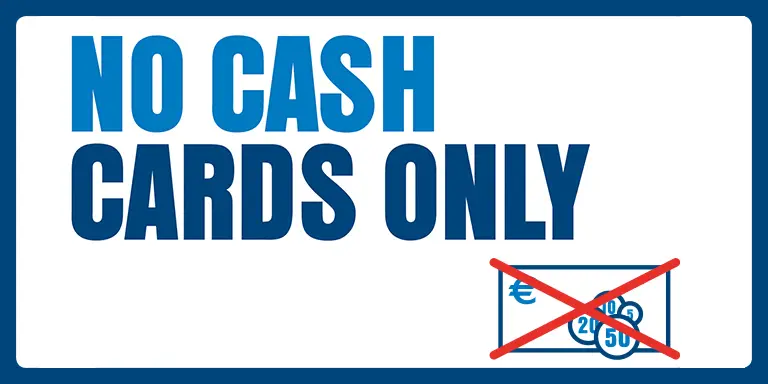 If you have supplementary dental insurance, you can claim your Dental365 bill from your health insurance company afterwards. Do you have a referral to an oral surgeon (e.g. wisdom tooth removal or difficult extraction)? Then the costs, taking into account your excess, are always reimbursed from the basic insurance. We can also make a referral for the oral surgeon.
Appointment cancelled too late or you don't show up?
Our dentists are specially scheduled and available on the day for those patients who need urgent care. We want to help everyone in the best possible way and schedule emergency appointments as efficiently as possible.
Please be aware that when you make an appointment for the same day, we reserve this time especially for you (time slot) in the agenda of our dentist. This also means that another patient cannot get the same time slot. The fact that you call us means that you are in need of urgent care. You can't actually wait (anymore) for your own dentist to be available. Maybe you don't have regular dentist at all.
Sometimes for example a patient who calls at 10:00 AM can, due to very busy agenda that day, only visit us at 17:00 PM. If your appointment was earlier and you did not cancel on time or you did not show up, it is a slap in the face of this patient. He or she has been waiting in pain for hours to be helped. If you had cancelled on time, we could have filled the vacant reserved time and helped another patient much earlier.
To avoid such unpleasant and undesirable situations, we have a strict C90 policy!
Our C90 policy means:
Did you, because of an emergency, make an appointment on the same day? Or is your appointment time within 24 hours?
Then you have, after hanging up, up to 30 minutes to cancel or move your appointment free of charge.
If you do not keep your appointment or cancel it later than 30 minutes, we will charge the reserved time in accordance with the nationally established guideline within dentistry and regardless of the reason. This claim code is C90: "Unattended appointment".
If the reserved time that became available could not be filled, an amount up to 100% of the planned treatment may be charged, with a minimum of € 50. Should this occur we will make a clear note of this on your patient card.
Measures against the coronavirus
During the corona crisis our services will continue as usual and in case of a dental emergency we are here for you. For your and our health and safety, we have listed all corona measures in our clinics for you. You can read them here
At a minimum, the following rules apply (last updated 28-03-2022):
Currently there are no restrictions, except in the following situation:
Stay home if you have symptoms and get tested. You can book an online consultation with one of our dentists via TeleDent
Tooth Injury
What steps should you take if a tooth is broken, loose or out of the mouth; what to do in the event of a tooth injury? First, it is important to determine whether the injury is to a baby tooth (milk tooth) or a permanent tooth.
Baby tooth out?
Baby teeth should never be reinserted because it can be harmful to the teeth that are yet to come out. Therefore, locate the tooth and take it to the dentist for checkup. If a baby tooth is chipped, the dentist can smooth out the sharp edge so that your child does not damage the tongue.
Some sports involve the risk of accidents and damage to the teeth. This can often be reduced by wearing a custom-made mouth guard. Your dentist can provide these for you.
Permanent tooth out?
Locate the tooth quickly. Grasp the tooth by the crown: the part visible above the gums. Avoid contact with the root. Touching the root kills the sensitive cells, which will reduce the chances of successful reinsertion of the tooth.
Gently rinse the tooth with cold water for 10 seconds. This will remove dirt and give the tooth a better chance of survival. Never clean the tooth with cleaning agents or a brush. This will reduce the chances of a successful reattachment.
Place the tooth back in the mouth, in its original position. It may not fit perfectly, it doesn't matter.
Is it not possible to replace it? Keep the tooth in the mouth (in the space between the molars and the cheek) or in a cup with saliva or cold milk. The cells on the tooth root can survive in saliva or milk for a relatively long time and this prevents the tooth root from swelling and dying. If the tooth has been dry for more than half an hour, it can hardly be successfully restored. So it is important to store the tooth properly! Never store the tooth in water, but rather in cold milk or saliva, for example, and never use cleaning agents or a brush to clean it.
Does the reinsertion work? Hold the teeth together with a cotton ball, gauze or handkerchief between them to stabilize the tooth.
Go to the dentist immediately. The dentist will check the reattached tooth and fix it in place (splint). The sooner you do this, the better your chances of a successful reattachment.
Broken tooth?
Keep the chipped tooth in a glass of (semi-skimmed) milk or saliva.
Take the chipped tooth to the dentist immediately.
The dentist will see if he can replace the broken piece. If repositioning is not possible, the dentist will repair the tooth with tooth-colored material (composite).
Tooth is loose?
Do not touch it or push it back in.
Go to the dentist or come to us immediately.
Dental365 Deventer extra info
We handle urgent and less urgent dental emergencies which cannot wait until the next day.
Because we, Dental365, treat dental emergencies, we can never exactly estimate in advance how long an emergency treatment will take.
This may mean (even though it is not busy in the waiting room) that you will still have to deal with a longer waiting time.
Trauma, acute care and children always have priority. Unfortunately, this can also mean that it is not your turn right away.
Therefore, your appointment time is a guide time. Please take this into account when coming to see us.
Thank you in advance for your understanding!
Also good to know:
In the vicinity of Dental365 Apeldoorn there is paid parking everywhere. You can park in the street or in the parking garage right next to us.
Do you not have your own regular dentist?
If, after your treatment at our emergency dental practice in Apeldoorn, you need further treatments and you want to be treated by us, we will inform you further. Please indicate clearly at your appointment that you do not have an own regular dentist!
We Are Here For Everyone
Whether you have an own dentist or not. Your dental emergency is our concern. Therefore, do not wait and call us 24/7
Same Day Appointments
For less acute dental care, you can often make an appointment the same day between 08:00 and 23:00 pm
Always A Dentist Near You
We have 10 dental emergency clinics and are located in Amsterdam, The Hague, Breda, Rotterdam, Ede, Deventer, Apeldoorn, Dordrecht, Gouda and Zeeland.
Most Experienced Dentists
All of our dentists are BIG registered and have extensive experience in emergency care. We even have an oral surgeon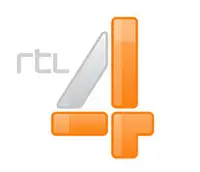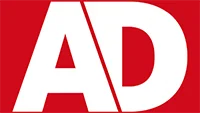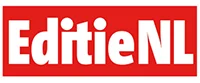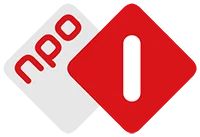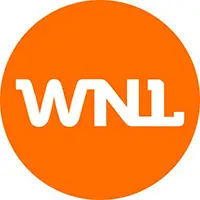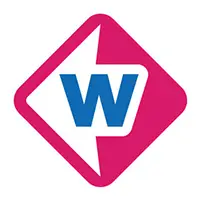 Do you need an emergency dentist in a hurry?
In the regions of Amsterdam, Den Haag, Deventer, Breda, Apeldoorn, Dordrecht, Ede, Gouda and Rotterdam where our clinics are located, there are also many dental practices that offer emergency services. Yet the speed with which we treat patients with urgent and acute emergencies is unprecedented.
Dental365 Emergency Dentist is not a regular dental practice, but a team of specialized emergency dentists who are ready for you day and night. Helping patients who need a dentist in a hurry is our mission.
Everyone can come to us. Even for those patients who can only visit us in the evening or on weekends, we are ready. You do not need to be registered at a dentist to be helped by us. Even if your dentist is too busy you can come to us for an emergency and we will refer you back to your own dentist.
Emergency Dentist Deventer | The emergency dentist who is always open
Do you have a dental emergency? Dental365 is THE emergency dentist in Deventer. We are unique because we are always open. As a dental practice you have to offer an emergency dentist service. However, we see many dental practices nationwide that do have an emergency service. Yet they are not always open for all dental emergencies. Certainly not 24/7. To still be able to help everyone in case of emergency, Dental365 acts as the emergency dentist service in Deventer and surroundings.
Advantages of dental treatment by a real emergency dentist!
Available 24/7 for emergency treatment
Short waiting time
Convenient location in Deventer
We speak several languages
You can often go directly for your treatment on the same day
Appointments possible between the hours 08:00 and 23:00
Team of professional dentists and dental experts
Dental Emergency? We Help You Fast
There are quite a few dental practices in Deventer. Yet the speed with which we treat emergency patients is unprecedented. Dental365 is more than a regular dental clinic. We are a team of specialized dentists who are ready for you day and night. Helping patients who urgently need a dentist in Deventer is our mission. We are also ready for patients who can only visit us in the evening or weekends. You do not need to be registered with a dentist.
The multilingual emergency dentist in Deventero
Amsterdam has many cultures. In the city you can find up to more than 100 different nationalities. In our practice we have a variety of dentists who speak different languages. If the explanation of the treatment can be done in your own language we notice that patients feel more comfortable about the treatment.
Need an emergency dentist in or around Deventor?
As an emergency dentist in Deventer we take care of many dental emergencies. You can always contact us but we recommend that you always call first. This prevents you from having to wait for a patient with a less urgent case.